Muni shelters
—the structures that shield us from the rain, sun, and wind while waiting for the Muni to arrive. The old shelters around San Francisco are black, while new shelters introduced in 2010 are mainly red with some yellow roofs.

This is an effort made by SFMTA to provide us with a comfortable place
to wait for Muni. Also, they made the shelters more accessible to people that are disabled.
So why do we need these new shelters?
These new shelters are more environmentally friendly because these shelters are partially composed of recycled materials.
These shelters usually come in different lengths
, varying from 8 to 16 feet (SFMTA). http://www.sfmta.com/cms/mcust/shelters.htm. This will allow more seats to be made where it is needed most. Especially at Mission Street, seats are mostly taken up by the elderly people yet some elderly people still have to stand. I believe that this is a major improvement from the old shelters where the amount of seats is all the same.
The roof of the shelters has solar panels powering the backlit information panels, the LCD displaying when the next bus will come, and the push to talk feature.
There are also many features made for disabled people, such as the audio and the visual Nextbus indicators. The back panel is left open to make the shelter more accessible for people in wheelchairs. However, because of that open panel in the back, rain and wind were able to come into the shelters.
The old shelters, installed in the 1980's did a better job of keeping wind and rain out. Muni received several complaints, but it was not enough to make them change the current structure of the shelters.

I like these new seats more than the seats in the old shelters. These seats are flat, where it is easier to sit. The seats in the old shelters were small, and it hurts when I sit too long. In contrast, these new seats are big, and don't hurt when I sit too long.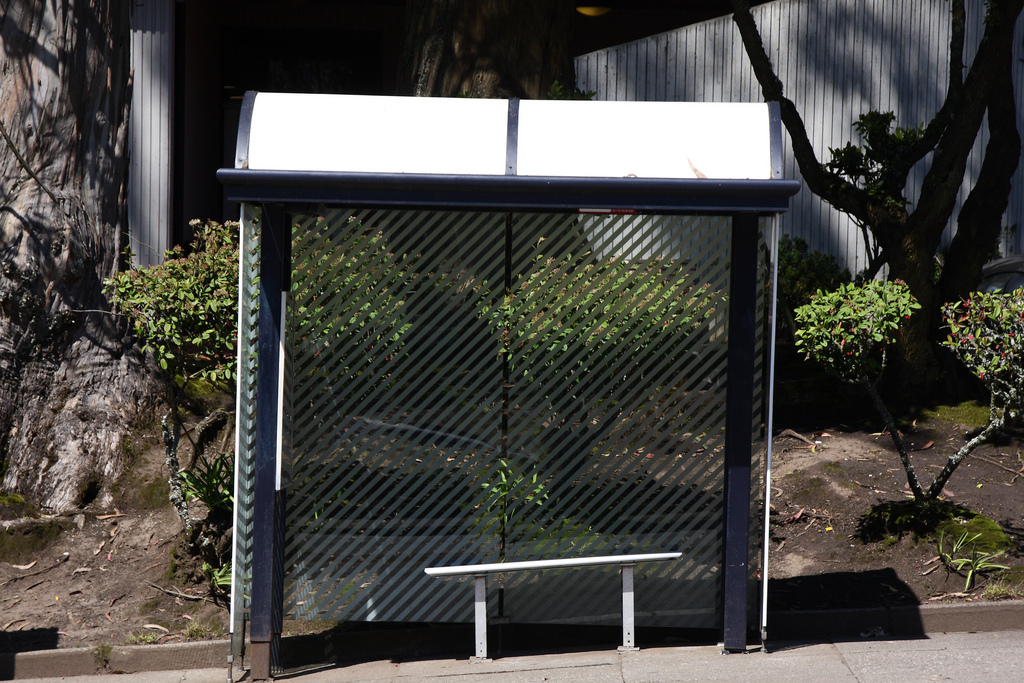 Occasionally, a kid would keep pressing the audio Nextbus button until his or her parents would tell them to stop. That's really annoying, but at least I knew when the bus will come without looking at the LCD display. These audio Nextbus button are meant for people that are blind to be able to know when the next bus is coming.
These are so many new features of the new shelters! Can you spot one in your neighborhood? If you see one, check it out and tell me about it by commenting!